back to products
Sharpening Machine SEA-300
The machine utilizes numerically controlled cam mechanism for wet grinding of band saw blade profile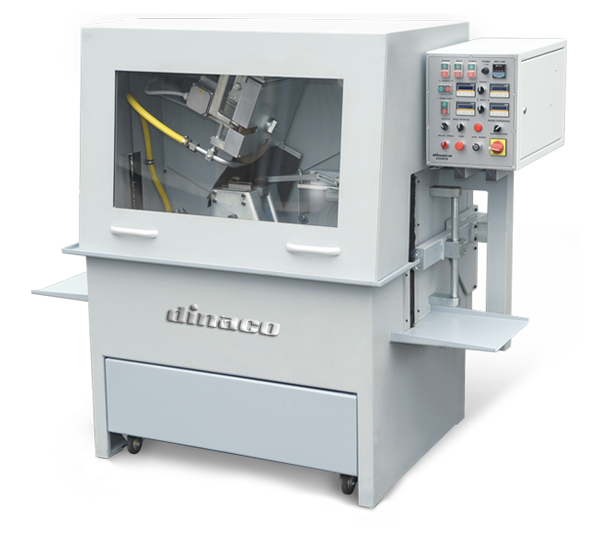 Cam mechanism provides quality sharpening of complete band saw blade profile.
Tooth shape cam can be quickly exchanged for grinding diferent tooth profiles as well as blades with variable tooth.
Continuous adjustment of drive and grinding wheel speed ensures quality grinding of all tooth profiles regardless of the grinding wheel diameter.
Robust design guarantees long life, high precision and low maintenance.
User friendly operations make easy every day use.
Mechanism is in the back chamber of the machine for best protection.
| | |
| --- | --- |
| Blade width | 30 - 300mm |
| Blade thickness | 0,6 - 5 mm |
| Tooth height | 4 - 25 mm |
| Tooth pich | 10 - 90 mm |
| Tooth angle | 10° - 38° |
| Grinding speed | 0-20 zuba/min |
| Grinding wheel diameter | 350 - 280 mm |
| Grinding wheel thickness | 8 - 15 mm |
| Coolant pump delivery rate | 70 l/min |
| Weight | 1100 kg |
Dokumenti: